Frequently Asked Questions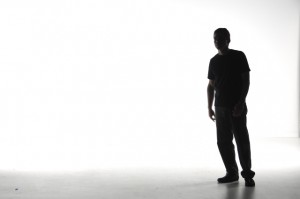 Q: Are you more of an actor or a poet?
I am an author and writer first. I am a performer second. Every presentation includes some discussion of my chosen profession, my books, and my own writing process. My performances are polished but informal. I follow no set "script." This spontaneity allows me to form a relationship with each individual audience.
Q: Do you perform poetry by other poets?
Although I focus on my own original poetry, I almost always include some poems by other poets, both classic and contemporary. If you have any requests, let me know and I'll see what I can do. I can't make any promises, but that special poem you want to hear just might be in my head, waiting to be said.
Q: What is your teaching philosophy? Why do you perform poetry rather than simply read it aloud?
My approach with all ages is to present poetry in a very dynamic way. I usually recite poems from memory. During workshops (and sometimes assembly shows) I show the text of certain poems on the overhead or chalkboard. Some of it I have planned. Some of it I generate as occasion demands. In all that I do, my underlying objective is to help people appreciate poetry. It is my opinion that until the kids care about poetry, they will never care to write poetry. I bring this up before discussing matters of writing because while the art of writing can be taught, the heart of writing cannot.
Q: How should we divide audiences into grade levels? Do you have a favorite grade?
I personally think the best grade divisions are K-2, 3-5, 6-8, and 9-12. That said, every school has its own special circumstances. I have no "favorite grade." I also like to perform for college students, adults, families, teachers, and writers. The variety is what keeps it fresh.
Q: When do you arrive at school?
I typically arrive between an hour to 30 minutes before the start of a presentation.
Q: Do you visit classrooms?
Absolutely. I'm available to visit classrooms for an informal Q & A or a more formal workshop. In most cases it is best if students have seen me in the large assembly program first.
Q: Do we have to have a large assembly program? Or can we just have a series of smaller classroom visits?
You don't have to have a large assembly program, especially if your students are already familiar with me and/or my books.
Q: What size audience do you prefer for your shows? For classroom follow-ups?
I like to keep school audiences to 300 or less. Follow-up visits are typically meant for one individual class of 20-30 kids. If individual class sizes are really small we may be able to double up classrooms.
Q: How many sessions will you do in a day?
Generally I like to keep my workload to four functions or less each day, and no more than three assembly shows. It depends on what I'm doing. (Speaking informally to kids about my books takes a lot less energy than a formalized writing workshop.) It also depends on the length of the function. (Three 90 minute workshops are usually "too much.") During week-long residencies, I'm not adverse to five functions in the spirit of "making it all work." Suffice it to say that six, seven, and eight functions in a day is too much.
Q: How long are your presentations? How long are your workshops?
Shows: K-2 shows are 30-40 minutes long. 3-5, 6-8, and 9-12 are 45 minutes to an hour long. Family shows tend to go 45 minutes to an hour. Workshops: Classroom visits are usually the length of a typical class period, 45-55 minutes. I can do longer workshops too, as long as I'm doing fewer of them. For example, I could do one show for a large assembly and one two hour workshop for a special class. Teacher workshops can last from 45 minutes to a week. I'm pretty flexible.
Q: Do you do writing workshops for pre-K? K-2nd grade?
Regarding PreK. I do a short show/activity session with small PreK groups at a time. A couple of my own poems for the very young, a few nursery rhymes, some call & response and repeating poems. Lots of movement and hand gestures. And I play a mean "Hokey-Pokey" on the guitar. If you are looking for an expert on PreK-2 writing activities and emerging reader skills, I am not your man. Regarding K-2 workshops. I do some performance poems and songs, but the writing issues would remain very, very basic. I will focus on general "poetry appreciation." Topics of exploration will include: an introduction to the wide range of poem types; learning to recognize poetic elements such as internal and external rhyme, mood, poetic form, etc.
Q: How do you conduct a writing workshop?
When it comes to the actual writing of poetry with kids (and grown-ups), I am pretty straight forward. I offer them writing prompts and "jump starts" along with examples of my own poems and poems by other established writers and kids. Some prompts may require us to write a group poem to warm up. Then we take some in-class writing time for students to work alone as I walk about helping where needed. We'll share the results as time allows. Time allowing (and depending on the age, sophistication, abilities, and enthusiasm of each group) I will introduce various poetic devices and go into matters of form, revision, and presentation.
Q: Will you help us put on a poetry reading?
I love to MC celebratory readings and performances starring the young poets. I WILL NOT act as a judge to determine which students get to "be in the show." If there are too many interested performers/readers, we will simply draw their names out of a hat. I have ways of making these readings fun and expeditious. I do NOT recommend a TWO HOUR reading in order to "squeeze everybody in.
Q: What can we do to prepare for your arrival?
I encourage you to share my books with your students BEFORE I arrive. My book titled Immersed in Verse has something for everyone. New Found Land is most appropriate for Middle and High School. My poetry picture book, The Blood-Hungry Spleen, though written for upper elementary, is appropriate and fun for older kids and adults too. I also self-publish chapbooks (for various ages) that contain poems I'm performing in my recent shows but that may not yet appear in published form. I will do what I can to help you obtain all these books. Spend time reading poems. Writing poems. Talking about poetry. Researching poets. Try acting out a poem or two. See my curriculum guide for some specific ideas. Explain to your students why I am visiting your school.
Q: We have heard you are somehow involved with poetry slamming. What is a poetry slam, and what is your role?
A poetry slam is a spirited competition, judged by members of the audience, during which poets read or recite their original works in hopes of winning some prize (usually money). The term "Slam" was coined by the competition's founder, Marc Smith of Chicago. In the early '90s I was the "slam master" (meaning I was the MC) of the Asheville Poetry Slam. Asheville became the smallest city to ever host the huge national competition, and the smallest city to actually win the title of National Slam Champions. These days the National Poetry Slam (NPS) is a non-profit corporation that oversees an entire nation-wide network of local slams. In 1993, I coined the phrase that has become the National Poetry Slam's unofficial motto: "The points are not the point; the point is poetry." I no longer play an active role in the slam competitions. Writing books, presenting my own work, and raising three kids keeps me busy enough.
Q: Should we conduct a poetry slam at our school while you are here?
Not necessarily. I think live poetry competitions are a bit unpredictable in schools. I typically urge schools to set up a noncompetitive poetry café instead or a spokenword cabaret that allows for all of the fun but none of the competition. That said, I sometimes conduct a short exhibition slam competition with the students as judges and me playing the part of two or more competing poets AND the MC. It's pretty wacky.