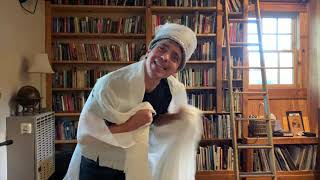 Poetry Palooza: Episode 1
Introducing my new po-folk video series, POETRY PALOOZA!
I'm taking advantage of my time off the road visiting schools and performing poems. I'm working on two new books (one non-fiction picture book, and one mid-grade novel). I'm organizing years of old files and papers and manuscripts. I'm playing a lot of music and juggling.
My funnest project, by far, has been the launching of Allan Wolf's Poetry Palooza!, a series of short, informative, fun videos that celebrate poetry, writing, reading, and generally just living the po-folk's life.
Proud to show you Episode 1: Venus in Verse