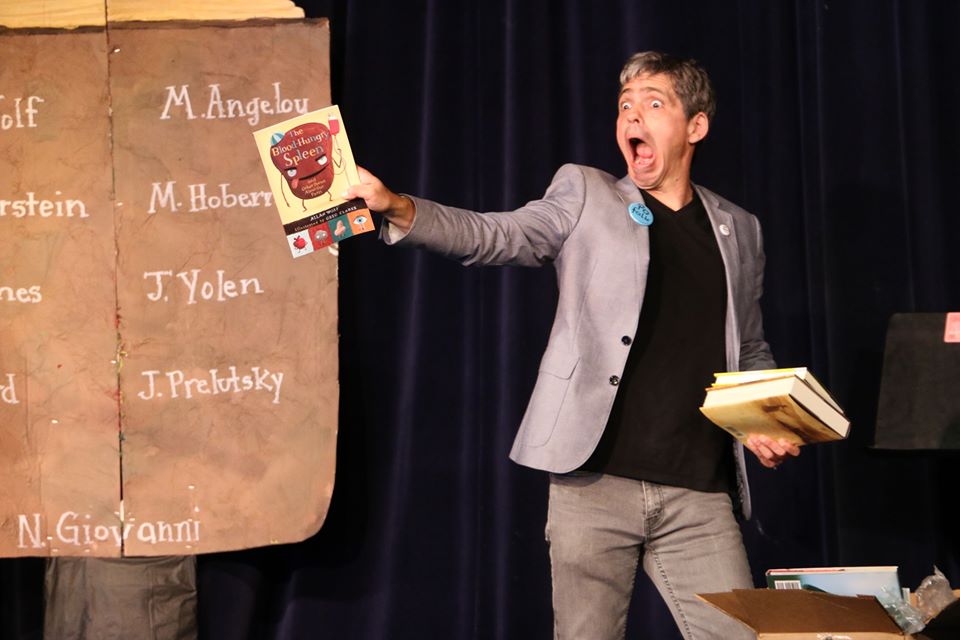 Make this your Year of 2020 Vision
I have dubbed this year The Year of 2020 Vision. And I have devoted myself to the pursuit of clarity in its many forms.  I encourage you to do the same. In fact, why not make this your annus mirabilis!
Annus mirabilis—pronounced AN • us • meh • ROB • uh •liss—is Latin for "Year of Miracles," and has been used to name an unusually productive phase in the life of an artist, scientist, activist, and etc. The poet, John Keats, for example wrote nearly all of his most iconic odes during the course of a short few months.
This coming year I will see the publication of my fifth novel for Candlewick Press, another multi-voice historical novel in verse titled The Snow Fell Three Graves Deep: Voices from the Donner Party. This book, due in October, will be similar in style and scale to New Found Land and The Watch that Ends the Night. There will be drama, humor, terror, and, of course, cannibalism!  And just wait until you find out who the narrator is!
Also in 2020, I've just signed a two-book contract with Candlewick Press for my first middle grade novel and my first non-fiction picture book. So I have a LOT of writing to do! And I have no idea what I'm doing, but that never stopped me before.
So come on Po-Folk! Why not commit yourself to making this your own Annus Mirabilis. Start small if you must. Perhaps just a single miracle will do. Do you want to write a poem? Start a business? Finish Seventh Grade?  Why not use your 2020 Vision and make it happen.
Are you struggling to get your future novel (or song, or screenplay, or whatever) off the ground? I urge you to read The War of Art by Steven Pressfield.  This is an awesome, and short, inspirational book that doesn't get all woo-woo until the very end. I read this book about once a year, when I catch myself whining and belly-aching.
Here's to Clarity!