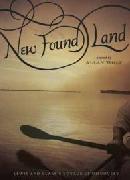 In 1804, a group of courageous Americans set off to cross the continent by its waterways, to discover the fabled Northwest Passage to the Pacific Ocean. They did not know what they would find, or if they would return alive.
In Allan Wolf's powerful and exhilarating novel, you will hear directly from the famed expedition leaders, Captains Lewis and Clark, as well as twelve other members of the Corps of Discovery. Here is a surprisingly diverse crew—from a one-eyed French-Indian fiddler to Clark's African American slave; from the teenage Sacagawea to George Shannon, a chatty, brash kid; from a layabout drunkard to an expert hunter. You will experience the terror and excitement of fights with bears, buffalo hunts, encounters with friendly and unfriendly Indians, and dangerous whitewater rapids. You will also come to know a Newfoundland dog, purchased by Meriwether Lewis for $20, who narrates this story—and whose voice will haunt you long after the voyage is done.
Honor Award for Excellence in North American Poetry by The Lion and the Unicorn: A Critical Journal of Children's Literature. On the 2005-2006 Read-Aloud Books Too Good To Miss list announced by the Association for Indiana Media Educators (AIME). Chosen as a School Library Journal Best Book, an ALA Best Book for Young Adults, an IRA Children's Book Award Notable, and a SEBA Poetry Award finalist. Starred reviews from Kirkus and School Library Journal.
A School Library Journal Best Book of 2004
An ALA 2005 Best Book for Young Adults
An IRA Children's Book Award Notable
---
This amazing work presents the exciting adventure of the Lewis and Clark expedition through the eyes of its participants. Using poetic form, Wolf tells the story in alternating narratives by a dozen of the human participants and Seaman, the Newfoundland dog belonging to Meriwether Lewis. . . . This is an extraordinary, engrossing book that . . . should definitely be added to any collection.
School Library Journal, Starred Review
In the flood of volumes marking the bicentennial of the epic journey, Wolf manages something fresh and alive . . . a must for libraries, a treasure for classrooms.
Kirkus Review, Starred Review
This book, which is based on extensive historical research, uses nontraditional narrative formats to successfully re-create the period and convey the excitement and anxiety of venturing into the unknown. . . . These diverse voices reveal in free verse the class structure of the expedition, as well as historical attitudes toward African Americans, Indians, and women. A novel that willl enrich American History studies and stimulate classroom discussion.
Booklist
Using a free verse style, Wolf takes his readers on a journey of amazing complexity. . . . This is a wonderful book written in a daring format. . . a book that successfully combines strong historical research with a poetic format.
Children's Literature