A Much-Needed Poem for the Holidays
Raise your hand if you've heard the phrase, The holiday season is upon us!, as if the holidays were an invading force from which we must seek refuge. We've barely recovered from the Halloween candy and the Thanksgiving turkey, and now here comes the biggest wave of them all, be it Christmas, Hanukkah, or Kwanzaa. And let's not forget New Year's celebrations.

Whether you anticipate this time of year with delight or with dread, it is easy to lose your sense of self amidst all the clamor. As this poem from one of my forthcoming collections, The Gift of a Broken Teacup, advises: if you find you are not being fed, try becoming the bread.
Be You the Bread
 
The meals we deserve
are the ones which we serve.
No matter the portions are small.
 
If you're not being fed,
then be you the bread
and offer your goodness to all.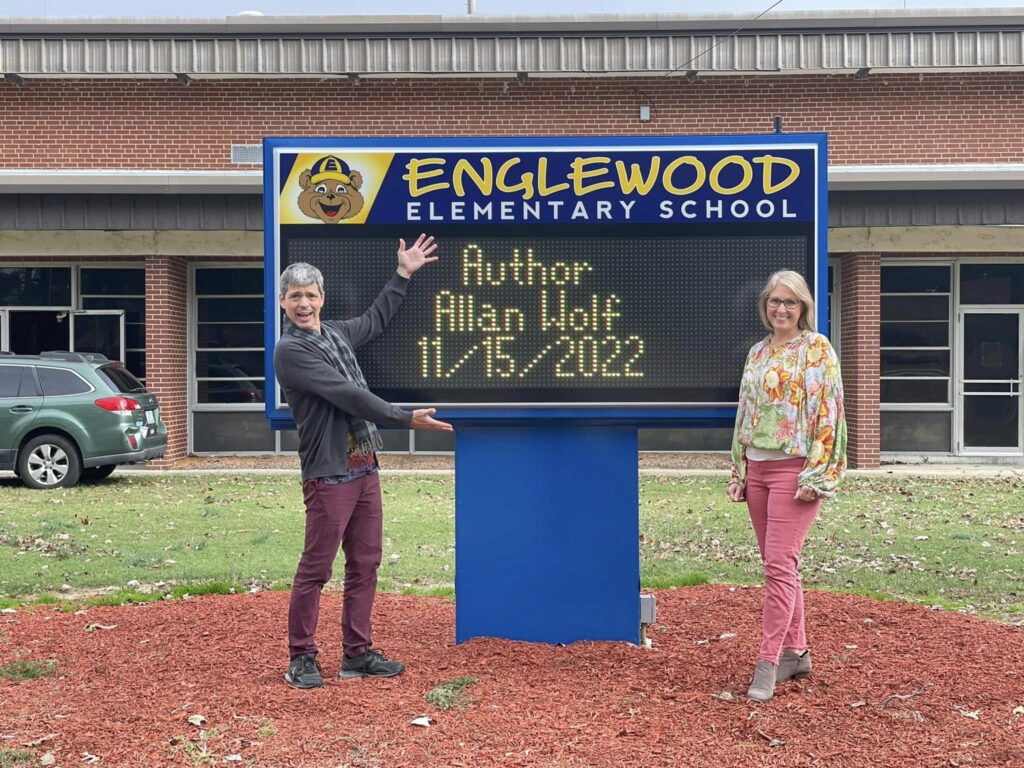 Book News
YA Book News!
My YA historical novel in verse, The Snow Fell Three Graves Deep: Voices from the Donner Party, was chosen as a finalist for the Los Angeles Times Book Prize, and it has just come out in a paperback edition! Click HERE to read the LA Times interview with me.
Violet makes the SLJ list
School Library Journal has placed my new picture book, The Blanket Where Violet Sits (illustrated by Lauren Tobia), on the 2022 list of The Best Rhyming Picture Books of the Year.
School Garden Poems
Does your school have a garden?  If so, I've just released a new poetry collection, Behold Our Magical Garden: Poems Fresh from a School Garden (illustrated by Daniel Duncan), which School Library Journal calls "an ­enjoyable read, and one that will likely inspire young readers to grow their own gardens."
Have Allan Wolf visit your school or library
Inspire and entertain your students with a visit from a real working author, by hosting a day of interactive presentations focusing on poetry and the power of the spoken and written word. I'm filling out my school visit calendar for 2023 and beyond! I've already scheduled visits in TN, VA, NC, TX, CT, and upstate NY. Email me